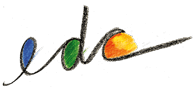 A collaborative platform designed for managers
Drive development and content creation synergistically
When you're a product manager…
Like Manuel, you want to reduce your backlog, manage agile processes and promote collaboration. Your product's success depends on a mix of features and content.
Your role in the content strategy is essential!
You are the main link between the product develoment, contributors and other stakeholders. You approve and validate.
Managing (often with a time gap) the coherence of the dev cycle, the relevance of the content and a variety of partners is time consuming and expensive! Not very efficient…
You worry about the impact on your customers.
With
The user hep content is part of the product development process
You facilitate collaboration between developers and tech writers, and you capitalize on their expertise
You follow, comment on and approve new content in real time… You have a 360° view of the living content matrix
You become more agile by creating user help content as soon as the documented feature is available
In just a few seconds, you publish the content, whenever you want: the contextualized user help follows the update schedule and your user's needs
Your users can browse a more intuitive, more fluid application that answerstheir questions
Say goodbye to missed deadlines, the sofware and the user help are ready to ship at the same time
Features designed for Manuel

A platform designed to encourage collaboration

A dashboard to track progress


Quick publication in a few clicks
Support
We help you implement edc and your documentation project every step of the way