When we talk about user experience, we usually think of end users. But what about writers and developers who use software?
At edc, we're thinking about you.
Now you can preview UI help before you publish, as you write.
Certainly, we've thought of the end user experience. That's why edc allows you to add contextual help to the UI within the software.
But how do you visualize contextual help as you are writing it? It's called Contextual UI Help Preview.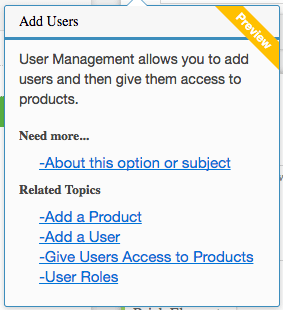 See UI Help before you publish it
It doesn't matter whether you're a developer writing content for UI or a writer adding content to UI, in edc you can view how your contextual UI content will appear before you publish.
In fact, everyone involved in the development and content process can review and comment.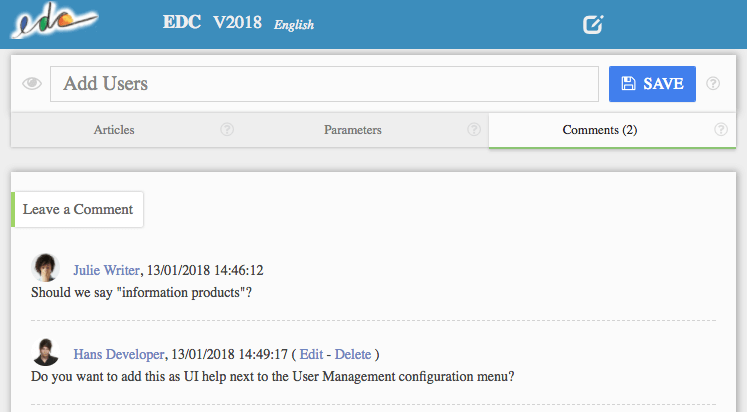 Who said writers and developers don't speak the same language?
Work together to write, review, and validate content
Software is tested before release. Now your UI help can go through testing, review, and validation at the same time.
With edc, your team works more efficiently and more effectively:
Allow content and dev teams to "talk" to one another as UI and information are in development.
Let your techies take a turn writing, especially the techy stuff.
Writers, editors, and project managers can comment and review.
Publish software and information in sync.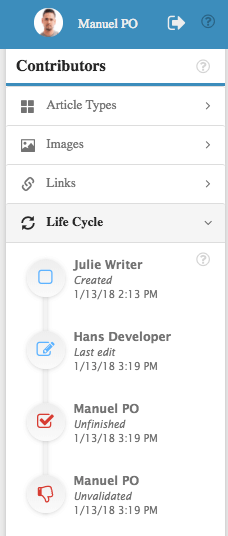 The new Contextual UI Help Preview in edc takes agile and collaboration for software teams one step further.
User Experience just got more user-friendly.